Thank you for visiting our website. We look forward to you joining the campaign!
Welcome to the Campaign website o
f Judge Terri Jamison, Ca
ndidate for Franklin County 10th District Court of Appeals.
You trusted me with your vote in 2012 . In 2018, you showed your confidence in the work I've done and you re-elected me to a second full term. Now, it's time to support me for Court of Appeals. I am dedicated to service and will bring experience, fairness, and empathy, treating every case with the review it deserves.
A VOTE FOR JAMISON = A VOTE FOR JUSTICE!
Voters often ask what my judicial philosophy is. When I think of this question, I think of Congresswoman Shirley Chisolm and her quote "Unbossed and Unbought". It is my philosophy that a judge should not be swayed by public opinion nor swayed by campaign contributions. When I make decisions, first, I look to the legislative intent when the legislation was introduced. In this world we have to consider that legislation oftentimes has unintended consequences and impacts our constituency far differently than the intent. However, the judicial branch is to interpret the legislation, not write legislation. And deciding conflicts between courts is the job of a superior court. Judicial decisions must be fair, well-reasoned and written in language that the ordinary reader can understand. We do not write opinions for lawyers but, opinions are written for the parties they represent. Service is the rent we pay for being! I want to continue to serve you --

Judge Terri Jamison
Judicial Votes Count: https//blogs.uakron.edu/judicialvotescount/franklin-county-general-election-2020/
News
Saturday, October 3, 2020 9:45 AM
Endorsed!
Endorsements are still coming in! Judge Jamison is the choice of OCSEA !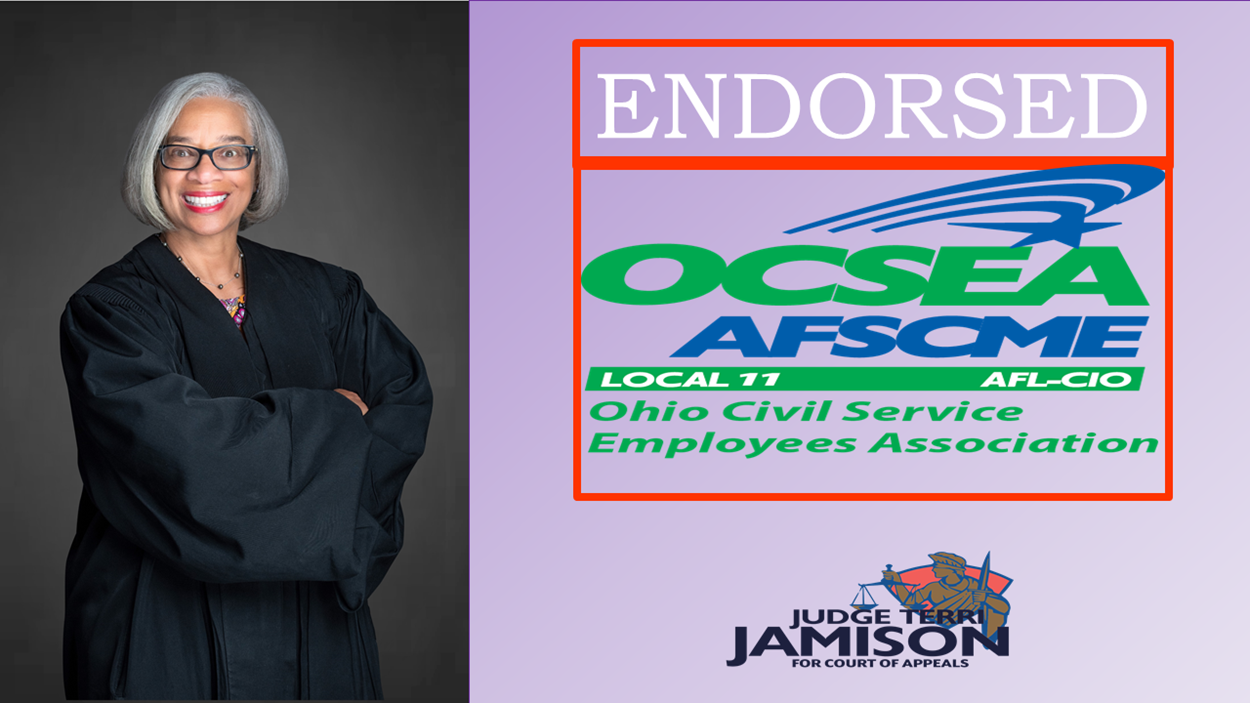 She should be your choice too!
---
Friday, October 2, 2020 3:01 PM
Highly Recommended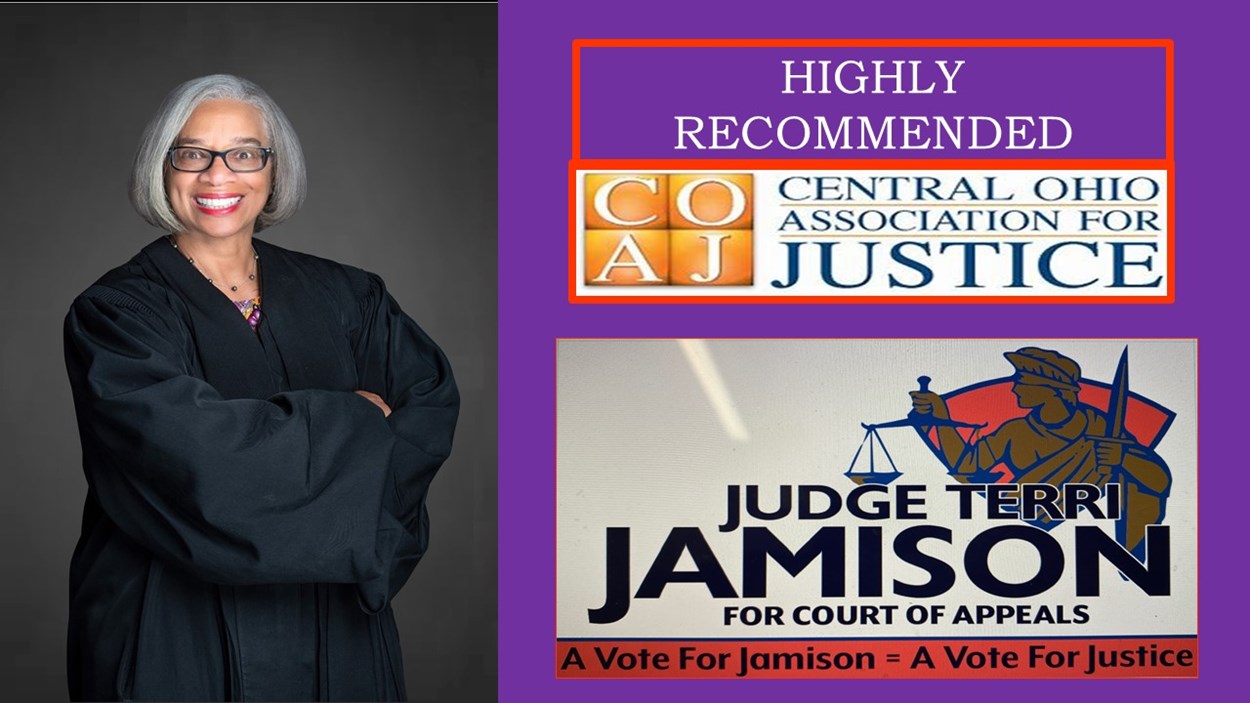 Judge Terri Jamison is Highly Recommended bythe Central Ohio Association of Justice, a group of trial lawyers whose opinion is valued. Having been a trial lawyer, it is not surprising that the association gave her the highest recommendation.
---
Friday, September 4, 2020 8:35 PM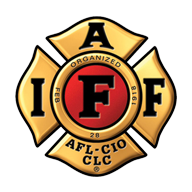 ---
Friday, August 7, 2020 12:30 PM
Judicial Candidates give insights into their candidacy! Hear how Judge Jennifer Brunner, Judge John O'Donnell, Michael Mentel and myself have served the community in the past and how we hope to impact the community if elected this year!
---
Friday, July 24, 2020 12:01 PM
On July 24, 2020, Judge Jamison joined She Should Run a non-partisan, non-profit organization in Washington, D.C. to be interviewed by local business owner Jeni Britton Bauer, founder of Jeni's Splendid Ice Cream, and her fellow elected official Columbus City Auditor Megan Kilgore. The interview was to speak frankly about the purpose that pulled them out of their jobs or careers into a life of public service. They speak boldly about campaign challenges, obstacles and how to overcome obstacles, and the reward of being public servants here in Columbus and Franklin County.